reading
Time for an end-of-the-year post where I talk about all the things that have happened this year and all the things I hope for the new year!
2018 has truly been a wild year for me! I got a book deal, I moved to NYC, I got a new job!
I was also lucky this year because I read and watched a lot of amazing things. So I thought I'd share some of my favorites with you all!
Favorites of 2018
Here is a list of my favorite reads (chosen from books I read this year, no necessarily all books that came out this year)
Favorite contemporary: THE SUN IS A STAR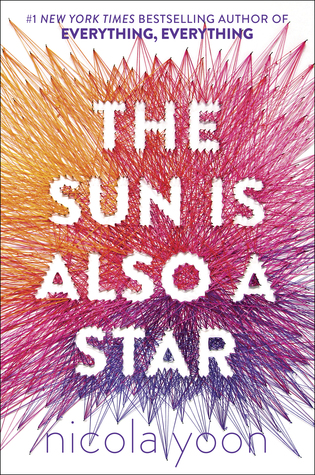 I absolutely adored this unconventional formatting. I have to admit I was very worried about how this book would end because it was careening toward uncertainty and unhappiness, but it all came together in the end and I have to say I don't think it could have ended any other way!
Favorite Fantasy: THE BELLES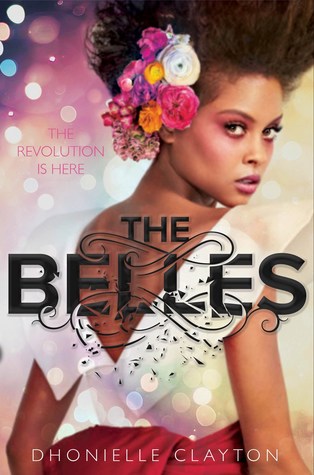 Okay, to be fair, there were A LOT of books that could have fallen into this category, but I have to give it to The Belles. Part of it was because while this story had a lot of recognizable themes, it did not shy away from the hard observations about what our society (and often many fantasies) value when it comes to powerful, beautiful females. I loved that Camellia didn't fit into an easy mold. She made me uncomfortable sometimes with her choices, but she never hid who she was. She was strong and driven. And at the end of the book she was someone I could respect.
Favorite Sequel: SMOKE IN THE SUN
There were a few sequels that came out this year that I enjoyed, but I gave this to Smoke in the Sun because I always enjoy a sequel that makes me see the characters in a new light and re-examine what I thought I knew from the previous book(s). This sequel definitely did that for me.
Favorite Re-read: TO ALL THE BOYS I'VE LOVED BEFORE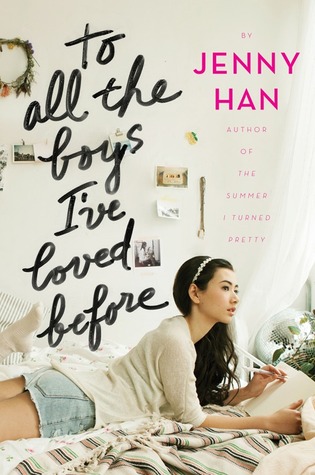 I re-read this series when the movie came out. And I have to say it keeps so well! I adore all the characters and while I also LOVE the movie, the books are a classic in my heart. Also, the very natural Korean moments will always mean something to me because it was one of the first time I read them in a contemporary YA novel!
Here's a list of my favorite movies this year:
All-Time Fave: CRAZY RICH ASIANS
I mean, this HAS to go to Crazy Rich Asians. This movie meant so much for Asians in media. It was beautiful and vibrant and had moments of unapologetic and unexplained Asian-ness. It didn't try to cater too much to the western gaze, it just was. And it also touched on issues of Asians from Asia vs Asians from the diaspora and how we see ourselves and our place in the world so differently. This really hit home for me and I am left having to examine how I feel about this topic in a deeper way than I ever have before.
Favorite Romance: TO ALL THE BOYS I'VE LOVED BEFORE
I love that TATBILB is unabashedly just a romance. It's not trying to be an observation about being Asian or Asian American. It's just a full on romance about a girl who also happens to be half-Korean. It is also so nostalgic about old movies that I loved growing up. It felt like a throwback to the heyday of John Hughes and 90s/00s teen romantic comedies that made me so excited for experiencing my first love. I am so excited they're making the sequel to this movie and I will rewatch the first over and over until it comes out!
Favorite Drama: THE HATE U GIVE
I saw this movie twice and I cried both times. I might have cried MORE the second time because I noticed so many more details I didn't see the first time. It's a lot to take in because it handles police brutality and the death of a kid. But the movie (and the original book it was based on) handled the topic with such grace and depth. This is a repeat watch for sure!
Unexpected fave: ANT-MAN AND THE WASP
I did not know if I would like this sequel despite the fact that I was very entertained by the original. I know this might be weird of someone who loves fantasy and sci-fi, but I still can't get over how they communicate with the ants. It just feels so weird! Anyway, this movie was great and it expanded on the events of the original film so well. It also ties well into INFINITY WAR really well and made me more excited for END GAME!
Best Action: BLACK PANTHER
Hands down, BEST Marvel movie ever. I know that there's a lot of hype around Black Panther but that's because it is deserved! I realize now that all of my favorite movies are ones where the villain is just as fleshed out as the hero. And they did that with Killmonger SO well. I mean it doesn't hurt that everyone was beautiful in this movie. It also didn't hurt that this is the first Marvel movie where all the women could arguably take on the men. So many dynamic and well developed female characters and I am here for it! Throw in amazing action scenes and a fantastic plot and this movie will probably be my favorite single superhero led Marvel movie for a long time!
Best adaptation/remake: LOVE, SIMON
Yes, yes, I know you're pointing out that so many of the other movies I listed are adaptations, but I HAVE to include Love, Simon and I will put it here! It's honesty such a sweet and wonderful story. It is also a really great adaptation of the original book. Every character was well cast and I really enjoyed the family dynamic as it played out on the screen. It felt so authentically high school to me, with all the insecurities and quiet moments that feel so important in the moment. I am crossing my fingers for a Leah on the Offbeat movie!
2019 Resolutions!
I wanted to do something I've seen other people do. I want to share a list of goals for 2019 (I'm hoping that having it written down will hold me accountable!) 2019 is going to be an interesting year as it will be my debut year! (OMG, I cannot believe WICKED FOX will be out in the world next year! Also, in case you didn't know GUMIHO was retitled as WICKED FOX!)
Writing/Professional Life
Finish book 2 in my WICKED FOX/GUMIHO duology
Finish writing Middle Grade Work in Progress (WiP)
Get my next Young Adult WiP in good shape
Write more consistently (not necessarily every day, but enough that I feel like I am pushing my writing forward every week)
Keep my eyes on my own paper and don't compare myself and my journey to others!
Enjoy all things big & small about debut year
Become a Better Editor
Continue developing diverse stories at my job and boost diverse creators
Personal Life
Continue managing my anxiety so debut year doesn't negatively affect it.
Eat healthier
Exercise more regularly
Continue to develop positive relationships
Show appreciation and gratitude to the friends and family who are there for me (both old and new!)
Recognize when social situations/relationships are creating more negative than positives in my life and work on walking away
Learn that I don't have to say "yes" all the time
Thank you for coming along on my 2018 journey and I look forward to sharing 2019 (and my debut year) with you all!
Speak up:
Comments Off

on 2018 Wrap Up + 2019 Resolutions
| TAGS:
hope
,
reading
,
writing journey
Hi all! I know that this blog is supposed to veer more toward my journey as an author, but I figure reading good books lands solidly in the realm of being a good author. After all, if we're not reading widely then we're missing out on the chance to be inspired by all the amazing stories out there!
So, since May is Asian Pacific American Heritage Month, I thought I'd give some recommendations for Asian American and Pacific American authors that I've been really into lately!
First, I'll shamelessly push my Youtube video on the same subject that I made last year! I talk about books like REBEL SEOUL by Axie Oh, THE GAUNTLET by Karuna Riazi, THE GIRL FROM EVERYWHERE by Heidi Heilig and many more!
I'm so excited about the cover reveal for REBEL SEOUL by Axie Oh! I was inspired to make a video of some of my favorite Asian Authors in Middle Grade(MG) and Young Adult(YA)!
Now, I will list some more/new authors that I wasn't able to get to in this video! (also, this will probably find it's way into another vlog because I can't help stealing my own ideas from myself across all mediums)
Kat's Thoughts: A beautifully haunting portrait of a time and place in history that we never really hear about. Through the practice of ghost brides we learn about a culture that is on the brink of change and a girl who doesn't quite fit in. I'd also recommend checking out the audiobook, Yangsze Choo narrates it and it's SO well done!

Though ruled by British overlords, the Chinese of colonial Malaya still cling to ancient customs. And in the sleepy port town of Malacca, ghosts and superstitions abound.

Li Lan, the daughter of a genteel but bankrupt family, has few prospects. But fate intervenes when she receives an unusual proposal from the wealthy and powerful Lim family. They want her to become a ghost bride for the family's only son, who recently died under mysterious circumstances. Rarely practiced, a traditional ghost marriage is used to placate a restless spirit. Such a union would guarantee Li Lan a home for the rest of her days, but at a terrible price.

After an ominous visit to the opulent Lim mansion, Li Lan finds herself haunted not only by her ghostly would-be suitor, but also by her desire for the Lim's handsome new heir, Tian Bai. Night after night, she is drawn into the shadowy parallel world of the Chinese afterlife, with its ghost cities, paper funeral offerings, vengeful spirits and monstrous bureaucracy—including the mysterious Er Lang, a charming but unpredictable guardian spirit. Li Lan must uncover the Lim family's darkest secrets—and the truth about her own family—before she is trapped in this ghostly world forever.
Kat's Thoughts: This was the first Young Adult Fantasy where I saw an amazingly proud, well-developed Korean main character. She was strong and flawed and dynamic and so authentic in how she perceived her place in her culture. I loved this adventure with all my heart.

Kira's the only female in the king's army, and the prince's bodyguard. She's a demon slayer and an outcast, hated by nearly everyone in her home city of Hansong. And, she's their only hope…

Murdered kings and discovered traitors point to a demon invasion, sending Kira on the run with the young prince. He may be the savior predicted in the Dragon King Prophecy, but the missing treasure of myth may be the true key. With only the guidance of the cryptic prophecy, Kira must battle demon soldiers, evil shaman, and the Demon Lord himself to find what was once lost and raise a prince into a king.

Intrigue and mystery, ancient lore and action-packed fantasy come together in this heart-stopping first book in a trilogy.
Kat's Thoughts: I was honestly done with vampires and then Julie Kagawa pulled me back in! By combining dystopian with vampire lore she made a new landscape for her story. Plus she included a Japanese main character that I absolutely loved.

Allison Sekemoto survives in the Fringe, the outermost circle of a walled-in city. By day, she and her crew scavenge for food. By night, any one of them could be eaten. Some days, all that drives Allie is her hatred of them—the vampires who keep humans as blood cattle. Until the night Allie herself dies and becomes one of the monsters.

Forced to flee her city, Allie must pass for human as she joins a ragged group of pilgrims seeking a legend—a place that might have a cure for the disease that killed off most of civilization and created the rabids, the bloodthirsty creatures who threaten human and vampire alike. And soon Allie will have to decide what and who is worth dying for again.
Kat's Thoughts: This is such an imaginative retelling of the Chinese epic tale, Monkey: Journey to the West. It's got great humor and a really kick-butt herione that reminds me of Buffy. So I was in already with that!

Genie Lo is one among droves of Ivy-hopeful overachievers in her sleepy Bay Area suburb. You know, the type who wins. When she's not crushing it at volleyball or hitting the books, Genie is typically working on how to crack the elusive Harvard entry code.

But when her hometown comes under siege from hellspawn straight out of Chinese folklore, her priorities are dramatically rearranged. Enter Quentin Sun, a mysterious new kid in class who becomes Genie's self-appointed guide to battling demons. While Genie knows Quentin only as an attractive transfer student with an oddly formal command of the English language, in another reality he is Sun Wukong, the mythological Monkey King incarnate—right down to the furry tale and penchant for peaches.

Suddenly, acing the SATs is the least of Genie's worries. The fates of her friends, family, and the entire Bay Area all depend on her summoning an inner power that Quentin assures her is strong enough to level the very gates of Heaven. But every second Genie spends tapping into the secret of her true nature is a second in which the lives of her loved ones hang in the balance.
Kat's Thoughts:  I am SO jealous of how clever Traci Chee is! She was able to create this unconventional formatted story and make me second guess everything I thought I knew the whole time! Plus she includes diversity so seamlessly with no need to explain or give reasons. It just is and I adore that in a fantasy.
Sefia lives her life on the run. After her father is viciously murdered, she flees to the forest with her aunt Nin, the only person left she can trust. They survive in the wilderness together, hunting and stealing what they need, forever looking over their shoulders for new threats. But when Nin is kidnapped, Sefia is suddenly on her own, with no way to know who's taken Nin or where she is. Her only clue is a strange rectangular object that once belonged to her father left behind, something she comes to realize is a book.

Though reading is unheard of in Sefia's world, she slowly learns, unearthing the book's closely guarded secrets, which may be the key to Nin's disappearance and discovering what really happened the day her father was killed. With no time to lose, and the unexpected help of swashbuckling pirates and an enigmatic stranger, Sefia sets out on a dangerous journey to rescue her aunt, using the book as her guide. In the end, she discovers what the book had been trying to tell her all along: Nothing is as it seems, and the end of her story is only the beginning.
Kat's Thoughts: A beautiful and heartbreaking story about a girl's journey to find her late mother and her path to reconnect with family, a past love, and herself. Be prepared to cry!
Leigh Chen Sanders is absolutely certain about one thing: When her mother died by suicide, she turned into a bird.

Leigh, who is half Asian and half white, travels to Taiwan to meet her maternal grandparents for the first time. There, she is determined to find her mother, the bird. In her search, she winds up chasing after ghosts, uncovering family secrets, and forging a new relationship with her grandparents. And as she grieves, she must try to reconcile the fact that on the same day she kissed her best friend and longtime secret crush, Axel, her mother was taking her own life.

Alternating between real and magic, past and present, friendship and romance, hope and despair, The Astonishing Color of After is a novel about finding oneself through family history, art, grief, and love.
Kat's Thoughts: Great world-building, spunky main character, and wonderful incorporation of Indian Mythology!

MEET KIRANMALA: INTERDIMENSIONAL DEMONSLAYER

(But she doesn't know it yet.)

On the morning of her twelfth birthday, Kiranmala is just a regular sixth grader living in Parsippany, New Jersey… until her parents mysteriously vanish later that day and a rakkhosh demon slams through her kitchen, determined to eat her alive. Turns out there might be some truth to her parents' fantastical stories—like how Kiranmala is a real Indian princess—and a wealth of secrets about her origin they've kept hidden.

To complicate matters, two crushworthy Indian princes ring her doorbell, insisting they're here to rescue her. Suddenly, Kiran is swept into another dimension full of magic, winged horses, moving maps, and annoying, talking birds. There she must solve riddles and slay demons all while avoiding the Serpent King of the underworld (who may or may not want to kill her) and the rakkhosh queen (who definitely does) in order to find her parents and basically save New Jersey, her entire world, and everything beyond it…
MY ANTICIPATED UPCOMING RELEASES!
Renee Ahdieh, Sona Charaipotra, Preeti Chhibber, Roshani Chokshi, Aliette de Bodard, Melissa de la Cruz, Julie Kagawa, Rahul Kanakia, Lori M. Lee, E. C. Myers, Cindy Pon, Aisha Saeed, Shveta Thakrar, and Alyssa Wong.
expected pub: June 26 2018
Star-crossed lovers, meddling immortals, feigned identities, battles of wits, and dire warnings: these are the stuff of fairy tale, myth, and folklore that have drawn us in for centuries.

Fifteen bestselling and acclaimed authors reimagine the folklore and mythology of East and South Asia in short stories that are by turns enchanting, heartbreaking, romantic, and passionate.

Compiled by We Need Diverse Books's Ellen Oh and Elsie Chapman, the authors included in this exquisite collection are: Renée Ahdieh, Sona Charaipotra, Preeti Chhibber, Roshani Chokshi, Aliette de Bodard, Melissa de la Cruz, Julie Kagawa, Rahul Kanakia, Lori M. Lee, E. C. Myers, Cindy Pon, Aisha Saeed, Shveta Thakrar, and Alyssa Wong.

A mountain loses her heart. Two sisters transform into birds to escape captivity. A young man learns the true meaning of sacrifice. A young woman takes up her mother's mantle and leads the dead to their final resting place.

From fantasy to science fiction to contemporary, from romance to tales of revenge, these stories will beguile readers from start to finish. For fans of Neil Gaiman's Unnatural Creatures and Ameriie's New York Times–bestselling Because You Love to Hate Me.
expected pub: sept 25 2018
A young woman with a dangerous power she barely understands. A smuggler with secrets of his own. A country torn between a merciless colonial army, a terrifying tyrant, and a feared rebel leader. The first book in a new trilogy from the acclaimed Heidi Heilig blends traditional storytelling with ephemera for a lush, page-turning tale of escape and rebellion. For a Muse of Fire will captivate fans of Sabaa Tahir, Leigh Bardugo, and Renée Ahdieh.

Jetta's family is famed as the most talented troupe of shadow players in the land. With Jetta behind the scrim, their puppets seem to move without string or stick—a trade secret, they say. In truth, Jetta can see the souls of the recently departed and bind them to the puppets with her blood. But the old ways are forbidden ever since the colonial army conquered their country, so Jetta must never show, never tell. Her skill and fame are her family's way to earn a spot aboard the royal ship to Aquitan, where shadow plays are the latest rage, and where rumor has it the Mad King has a spring that cures his ills. Because seeing spirits is not the only thing that plagues Jetta. But as rebellion seethes and as Jetta meets a young smuggler, she will face truths and decisions that she never imagined—and safety will never seem so far away.
expected pub: Nov 6 2018

In this lush fantasy, Lei is a member of the Paper caste, the lowest and most oppressed class in Ikhara. She lives in a remote village with her father, where the decade-old trauma of watching her mother snatched by royal guards still haunts her. Now, the guards are back, and this time it's Lei they're after–the girl whose golden eyes have piqued the king's interest.

Over weeks of training in the opulent but stifling palace, Lei and eight other girls learn the skills and charm that befit being a king's consort. But Lei isn't content to watch her fate consume her. Instead, she does the unthinkable–she falls in love. Her forbidden romance becomes enmeshed with an explosive plot that threatens the very foundation of Ikhara, and Lei, still the wide-eyed country girl at heart, must decide just how far she's willing to go for justice and revenge.
expected pub: Jan 8 2019

Two sisters become unwitting rivals in a war to claim the title of Emperor in this sweeping tale of ambition, sacrifice and betrayal for readers of Sabaa Tahir and Alwyn Hamilton.

All hail the Girl King.
Sisters Lu and Min have always understood their places as princesses of the Empire. Lu knows she is destined to become the dynasty's first female ruler, while Min is resigned to a life in her shadow. Then their father declares their male cousin Set the heir instead—a betrayal that sends the sisters down two very different paths.

Determined to reclaim her birthright, Lu goes on the run. She needs an ally—and an army—if she is to succeed. Her quest leads her to Nokhai, the last surviving wolf shapeshifter. Nok wants to keep his identity secret, but finds himself forced into an uneasy alliance with the girl whose family killed everyone he ever loved…

Alone in the volatile court, Min's hidden power awakens—a forbidden, deadly magic that could secure Set's reign…or allow Min to claim the throne herself. But there can only be one Emperor, and the sisters' greatest enemy could turn out to be each other.
expected pub: Jan 15 2019

Rick Riordan Presents Yoon Ha Lee's space opera about thirteen-year-old Min, who comes from a long line of fox spirits. But you'd never know it by looking at her.

To keep the family safe, Min's mother insists that none of them use any fox-magic, such as Charm or shape-shifting. They must appear human at all times. Min feels hemmed in by the household rules and resents the endless chores, the cousins who crowd her, and the aunties who judge her. She would like nothing more than to escape Jinju, her neglected, dust-ridden, and impoverished planet. She's counting the days until she can follow her older brother, Jun, into the Space Forces and see more of the Thousand Worlds. When word arrives that Jun is suspected of leaving his post to go in search of the Dragon Pearl, Min knows that something is wrong. Jun would never desert his battle cruiser, even for a mystical object rumored to have tremendous power. She decides to run away to find him and clear his name.

Min's quest will have her meeting gamblers, pirates, and vengeful ghosts. It will involve deception, lies, and sabotage. She will be forced to use more fox-magic than ever before, and to rely on all of her cleverness and bravery. The outcome may not be what she had hoped, but it has the potential to exceed her wildest dreams.

This sci-fi adventure with the underpinnings of Korean mythology will transport you to a world far beyond your imagination.
Expected pub: 2019

A contemporary YA that follows three troubled young women as a high school rumor begins to spiral out of control with dangerous consequences, and only one girl has the power to set things right. But will she even want to?
Expected pub: 2019
a companion novel to her NYT bestselling When Dimple Met Rishi, told in dual perspectives, following the brother of the first book's protagonist as he humorously navigates love and identity in the wake of a crushing breakup and a fat athlete who wants to prove to herself that she's more than just her dress size.
expected pub: 2019

Eliza Swift at Albert Whitman has acquired Joan He's Descendant of the Crane, a debut YA fantasy novel pitched as a Chinese-inspired Game of Thrones. In a world where magic is forbidden, a young princess searches for her father's assassin, but must fight against the intrigue and suspicion that besets her own court.
expected pub: 2019

About a near future in the United States where Muslim Americans are forced into an internment camp, and a seventeen-year-old must fight against Islamophobia, oppression, and complicit silence.
expected pub: 2019

Esha hates the soldiers of the Blood Fort, especially the ruthless General Hotha. Determined to avenge her family after the royal coup, she becomes the legendary rebel spy known as the Viper. Her goal? Kill General Hotha and topple the Pretender King from his blood-soaked throne.

Kunal is the sole nephew of General Hotha, who put him on the path of a soldier eleven years ago, expecting him to follow in his footsteps. It's a path of unquestioned obedience and loyalty to the Pretender King which Kunal has no choice but to follow.

When Esha's mission puts her in Kunal's crosshairs, she expects to fight for her life. Instead, his unexpected kindness gives her opportunity to complete her mission.

Except that the General is already dead and the Viper's been framed for the assassination. A game is already in play — but who's moving the pieces?

Through desert towns and lush jungles, Kunal and Esha play a cat and mouse game. Beliefs are thrown into question. Choices must be made. And both the soldier and the rebel must decide— loyalty to their old lives or to a love that's made them dream of new ones.
expected pub: 2019

Set in a city along the Silk Road that has become a refuge for those of all faiths, the YA fantasy is about a young woman with mysterious origins and two clans of powerful djinn who threaten to destroy her peace, and the unlikely alliances she'll make to survive.
Are there any Asian American or Pacific American books you're looking forward to?
Speak up:
Comments Off

on Book Recs for Asian Pacific American Heritage Month!
Well, it's the end of the year. Which means…time for wrap up posts! Wheeeee!
So, let's just jump into my list of favorite books, music, kdramas, movies, etc. of 2017!
Favorite Books by genre:
So, I actually made a video talking about my favorite books. I don't know if it's the holiday season or just 2017-syndrome, but I got a little emotional talking about my faves. If you want to watch me almost cry then click below!
I've been wanting to post my favorite books of 2017, and today's Top 5 Wednesday is Top 5 Faves. BUT I'm going to cheat and do my top 9 Favorites.
Favorite Sci-fi
Rebel Seoul (2017)
I have written a THOUSAND reviews and done a THOUSAND videos about why this is my favorite of the year. So I'll link you to all of them. But TL;DR: bromance, giant robots, swoony romance, awesome kdrama and manga influences!
Fantasy (Tie!)
Daughter of the Burning City (2017)
Another book that I've talked my HEAD off about all year. I love the dark carnival setting. The found family aspect. The strong female lead in Sorina and how she cares so much about her family. I also really like how Foody doesn't hold back with some of the creepy details. She makes a world that would scare me to live in, but I'd totally want to visit at the same time.
Forest of a Thousand Lanterns (2017)
Loved this Chinese retelling of the Evil queen from Snow White! Gorgeous world building. Evil AF main character that I can't tear my eyes away from! I was taken on an emotional rollercoaster by Xifeng. She is not one to let your heart settle before she makes another questionable decision. Also, she might EAT your heart, so be careful!
Contemporary (Tie!)
Saints and Misfits (2017)
A very personal and emotional journey of one muslim girl's journey to find courage after a traumatizing event. You really get steeped into Janna's life and heart. She places people into three categories: saints, misfits, and monsters. The problem is that the monster she knows is someone no one in her community would guess and you can imagine that really weighs on her throughout the book.
The Inexplicable Logic of my life (2017)
This book DESTROYED ME. I swear my eyes were leaking the whole time! I loved the concepts of friendship and family and acceptance. It's hard to know who you are or who you want to be when you're in high school. It's even harder when you tack on labels that other people insist on using to look at you through. For our main character that's stuff like having a mother who died when he was a baby, a biological father he never knew, and a loving adoptive father who is gay. None of these things should matter, but of course they do in Sal's life. Good thing he has his best friend Sam. But, of course, life is never a straight line journey. And things happen in both Sal and Sam's life that make them take a hard look at who they are and what family means to them.
In Verse
Long Way Down (2017)
I am NOT someone who reads books in verse. I'd heard a lot of great things about Long Way Down and I was lucky enough to snag an ARC. So I decided to read it randomly one night while I was on a trip with my family. I was up until 3AM finishing it. It was such a powerful read. Every word had weight. I admire Jason Reynold's talent so much that he can make one word mean so many things and have such an impact on me. I literally had goosebumps reading this book. Even if you don't read in verse, you should pick this up.
Humorous
I Believe in a Thing Called Love (2017)
I love Maruene Goo's humor! I was SO EXCITED when I heard about a book about a Korean American girl who uses Kdramas to find love. But it was so much more than that. Desi could have BEEN me as a teen. She is a girl who analyzes her world and has found success in school and extracurriculars by being meticulous. So when love never goes her way, she decides studying something where love always work is the key. So she watched Korean dramas and  maps out the path to love. Oh Desi, you poor misguided dum dum. But seriously, I can imagine this being something I'd have tried at 17, lol. I mean, she goes a bit far at some points and I can't imagine I'd have put anyone in danger to find my one true love in high school. But, I can totally understand why Desi wants to figure out why she's such a klutz at romance. I just want to hold her close and tell her everything will be okay and also smack some sense into her.
Middle Grade
The Gauntlet
Such a fun middle grade adventure! I loved the strength of the main character. She wasn't like in-your-face Katniss shooting and arrow style. But she was smart and passionate and she was trying to save someone she loved. And I love those motivations especially in middle grades. I also liked that the book had an awesome muslim girl as the protagonist. And that her culture was an ingrained part of who she was. Yes, she was trapped in a mechanical Jumanji-like game, but that doesn't mean she isn't still a multi-faceted person.
Favorite Music:
BTS – Spring Day
BTS (방탄소년단) '봄날 (Spring Day)' Official MV Music video credits: Director : YongSeok Choi (Lumpens) Assistant Directors : WonJu Lee (Lumpens) Director of Photography : HyunWoo Nam(GDW) Gaffer : HyunSuk Song (Real Lighting) Art Director : JinSil Park (MU:E) Producer : Emma SungEun kim (GE Production) BigHit Entertainment. All rights reserved.
Wanna One – Beautiful
워너원, 하나가 되기 전 우리들의 이야기. 데뷔앨범 'TO BE ONE'의 프리퀄 리패키지 앨범 『1-1=0 (NOTHING WITHOUT YOU)』 Beautiful 은 혼자였던 과거의 두려움과 간절한 그리움 그리고 미래에 대한 갈망을 담았으며, 워너원의 한층 성숙해진 감성을 담은 곡이다. 'TO BE ONE' Prequel Repackage album 『1-1=0 (NOTHING WITHOUT YOU)』 The title track 'Beautiful' talks about the fear and longing for the past and the yearning for the future.
G-Dragon – Untitled
Available on iTunes @ smarturl.it/GDRAGON_KWONJIYONG Available on Apple Music @ smarturl.it/KWONJIYONG_GDRAGON #GDRAGON #지드래곤 #GD #지디 #권지용 #KWONJIYONG #Actlll #무제 #無題 #Untitled2014 #OUTNOW #COMEBACK #NEWRELEASE #YG More about BIGBANG @ http://ygbigbang.com/ http://www.facebook.com/bigbang http://www.youtube.com/BIGBANG http://iTunes.com/BIGBANG http://sptfy.com/BIGBANG http://weibo.com/bigbangasia http://twitter.com/ygent_official
Lee Hyori – Seoul
MV] Lee Hyori(이효리) _ Seoul (Feat. Killagramz) *English subtitles are now available. 😀 (Please click on 'CC' button or activate 'Interactive Transcript' function) [Notice] 1theK YouTube is also an official channel for the MV, and music shows will count the views from this channel too.
Harry Styles – Kiwi
Harry Styles' self-titled debut album is available now: http://hstyles.co.uk/music iTunes: http://smarturl.it/HS-iTunes Apple Music: http://smarturl.it/HS-AM Spotify: http://smarturl.it/HS-Spotify Limited edition CD: http://smarturl.it/HS-LtdEd-CD White vinyl: http://smarturl.it/HS-WhiteVinyl Photo editions: http://smarturl.it/HarryStylesStore Target: http://smarturl.it/HS-Target Amazon MP3: http://smarturl.it/HS-AmazonMP3 Deezer: http://smarturl.it/HS-Deezer Best of Harry Styles: https://goo.gl/UzwxNi Harry Styles – Harry Styles (Album 2017) https://goo.gl/z1GUVh Subscribe here: https://goo.gl/6UDD4P Director: Us Exec Producer: Morgan Clement Exec Producer (usa): Sheira Rees-Davies Producer: Steve Overs DoP: Ben Fordesman Artist Stylist: Harry Lambert Costume Stylist: Sharon Long Art Director: Dan Betteridge Casting: HammondCox Casting Editor: David Stevens @ The Assembly Rooms Colourist: Simone Grattarola @ Time Based Arts Production Company: Academy +
Favorite KDramas
Weightlifting Fairy Kim Bok Joo
So much heart! Great acting by the two leads. The friends were cute and really helped to boost up the main characters and highlight who they were. I especially loved Bok Joo's relationship with her two best friends. The older brother fell flat for me, but I also felt like he was just there as a plot vehicle to cause growth in Bok Joo (Not sure how I feel about that, but I really enjoyed Bok Joo's character arc and it wouldn't have been what it was without him).
Full episodes of Weightlifting Fairy Kim Bok Joo available at https://www.viki.com/tv/32634c-weightlifting-fairy-kim-bok-joo Weightlifting Fairy Kim Bok Joo 역도요정 김복주 – Trailer | Lee Sung Kyung & Nam Joo Hyuk 2016 Korean Drama 2016 Korean Drama 'Weightlifting Fairy Kim Bok Joo Summary What else could there be to life than barbells and heavy weights?
Dokkaebi (Goblin)
SO EMOTIONAL. LOVE Reaper and Goblin relationship. Wasn't as into the relationship with Ji Eun Tak. I was very invested in Reaper and Sunny's relationship. Reaper was probably my favorite character. I wish they utilized Sungjae more , though 🙁
GOBLIN 쓸쓸하고 찬란하神-도깨비 | Starring Gong Yoo & Kim Go Eun | December 2 on DramaFever! Be the first to watch! Sign up for episode alerts ➤ http://bit.ly/2eON3WT === Goblin (쓸쓸하고 찬란하神-도깨비) Starring Gong Yoo and Kim Go Eun Gong Yoo (Coffee Prince), Kim Go Eun (Cheese in the Trap) and Lee Dong Wook (Blade Man, My Girl) star in a supernatural romance that proves love can find its way past anything, including death.
Hwarang
Love Park Hyung Sik. New crush. It could have done way more with the bromances especially between Park Seo Jun and Park Hyung Sik. However, I loved watched Hyung Sik so much, that I was happy and entertained most of the time watching it.
Full episodes of Hwarang available December 19 at https://www.viki.com/tv/29810c-hwarang Hwarang 화랑 – Trailer | Park Seo Joon, Park Hyung Sik, Choi Min Ho, & Kim Taehyung 2016 Korean Drama 2016 Korean Drama 'Hwarang' Summary History is often made on the backs of truly passionate, talented young people.
While You Were Sleeping
I LOVE LEE JONG SUK. Also, this drama…kinda…it kinda made me like Suzy as an actress. There! I said it! I'm not taking it back! Listen, she might have been a log of petrified wood before, but she bloomed under the love of Lee Jong Suk. THAT IS HIS MAGIC! This drama also had such great tie ins between all the characters and story lines. It was kind of episodic in that there were different court cases that needed to be solved and different dangers for our three leads. The supernatural elements of the prophetic dreams was handled really masterfully and I like how they delved into the concept of cause and effect of our actions and how they change the flow of destiny/fate.
➡ Watch full episodes of While You Were Sleeping: http://bit.ly/WatchWhileYouWereSleeping About While You Were Sleeping (당신이 잠든 사이에): Why is she starting to have these bad dreams and can they be stopped? Nam Hong Joo (Suzy) is an unemployed journalist who lives with her mother and puts little energy into trying to find gainful employment.
 (also, Jung Hae In = new crush)
Favorite Movies:
Thor
Before I get into it, I'll say it. This movie was a complete 180 from the tone of the other Thor movies. I had a hard time believing that Thor was suddenly so hilarious and witty. But that aside, I really enjoyed this film. I loved Taika Waititi's What We Do In The Shadows, which is a mockumentary about vampires in New Zealand (if you haven't watched it then GO WATCH IT NOW, I'll wait). So, I totally got where the new humor came from. Taika Waititi is hilarious and I loved him as the rock monster. I think that the ladies got to step it up in this film and I was so happy with that. Valkyrie is my new girl crush for sure! And they really did a nice job of taking advantage of the complicated relationship between Loki and Thor that was set up by the other films. I love Loki because of how morally ambiguous he is. And the fact that Thor still wants to believe in his bother is one of the things I actually have always liked about Thor (even when he was a pompous bore).
Spider-Man Homecoming
I wasn't really that into Spider-man anymore about the bajillionth reboot, but I honestly thought this version was a great reboot of the franchise. It seemed more genuinely teenage to me. The school life Peter had and the way he interacted with his friends seemed really appropriately awkward for who Peter Parker is. And I actually really liked that I didn't have to rewatch him get bit by a spider and "discover" his powers all over again (this isn't a spoiler, since this Spider-man appears in Civil War this takes place after that and he obviously had his powers in that film). We just got into the meat of him BEING spider-man, which is probably what helped give the faster pacing of this film
Other things:
Stranger Things Season 2
Three words: Season Two Steve. (May be spoiler-ish stuff in the below video, but it doesn't really give anything away about the plot)
Babysitter Steve is the best Steve Harrington. TV Guide's official YouTube channel brings you behind-the-scenes access to your favorite shows and interviews with your favorite celebs!
Brooklyn 99
This show is so funny and clever and sharp! It also does not shy away from addressing issues like racism, homophobia, transphobia, etc. I loved the nod to the growing pains of the publishing industry in the Male Fantasy Author episode.
We should all try to find the confident Gina Linetta inside of all of us:
Check out some the Gina Linetti's best one-liners from the FOX series, BROOKLYN NINE-NINE.
Hamilton!
I know this show isn't new in 2017, but I watched it for the second time this year with a huge group of my critique partners and I cried so hard! I don't know why the second viewing hit me so hard. I do theorize that it's because of who I went to see it with and because the political climate in America is trash right now. I maybe long for a time where people fought for ideals and country above selfish greed.
Official music video for Immigrants (We Get The Job Done) by K'naan featuring Residente, Riz MC & Snow Tha Product Donate $10 to Lin-Manuel's Immigrants: We Get The Job Done Coalition at: http://bit.ly/2tOfD3A and win a chance to attend the Los Angeles opening of Hamilton Buy/Stream The Hamilton Mixtape Here:
That's it for my 2017 faves! If you have any favorites from this year I'd love to hear about them!
Speak up:
Comments Off

on Kat's Year End Round-Up!
| TAGS:
kdrama
,
music
,
random thoughts
,
TBR
Hey guys, I am so excited to share the first ever podcast interview I've ever done! It was with 88 Cups of Tea one of my ABSOLUTE FAVES! And I am still pinching myself because I can't believe I had this amazing experience. It was for their celebratory 88th episode (congratulations Yin and Moonlyn!) and I was one of the lucky listeners picked to interview. Previous episodes of 88 Cups of Tea included interviews with greats like Leigh Bardugo, Jenny Han, Alexandra Bracken, Renee Ahdieh, and V.E. Schwab! So I am so star-struck by this podcast and Yin (the amazing host!)
I'd say definitely check out all the episodes and listen to all 8 amazing listener interviews on this super fun episode (I'm around the 1:37:40 point)
Ya'll. The 88th episode has arrived. Dun dun DUN! Today's milestone episode is proudly sponsored by Sun Basket and BookCon. It features eight incredible listeners from our 88 Cups of Tea community. I remember when I first launched this podcast, the 88th episode seemed so far fetched.
And visit their website for the show notes and their archive of all the episodes: HERE
Speak up:
Comments Off

on My Podcast Debut! (88 Cups of Tea)
| TAGS:
podcast
,
writing advice
,
writing journey
Eight kids show Matt de la Pena the the real reason We Need Diverse Books. *mic drop* Visit our Indiegogo campaign to support our mission: http://igg.me/at/diversebooks TRANSCRIPT: Matt de la Peña: So, hey guys. I just wanted to ask you a couple of questions about books. I'm an author, right.
Since there was more interest in my Diversity Conversation post than I expected (and because I do not consider myself an expert on this topic), I thought it might be helpful to provide a more comprehensive list of outside resources. I've compiled links to resources for anyone who would like to further their personal education on diversity and the diversity conversation!
I will be updating this with more links as they come to my attention.
***My request to you if you've come here to learn more about the diversity conversation in kidlit (especially if you are not part of one, many, or any of these marginalized communities). Please keep an open mind and be ready to be wrong. It's important to overcome any internal biases that might have been picked up along your life (whether consciously or subconsciously). One of the reasons systemic racism and harmful stereotypes have permeated our world is because we can't overcome these internal biases because we don't see how insidious they can really be.***
Also, if you're here, it's probably because you want to learn. The BEST way to do that is to follow all the people who wrote these resources in the first place. And to support the authors who are creating diverse content. Buy their books! (Link to my diverse Goodreads books list: HERE)
Basics/Textbook definitions:
how cis/het/straight is presented as the "norm" in our society.
defacto treatment of marginalized
microaggressions that happen daily
Here are resources to learn from about diversity in kidlit:
American Indians in Children's Literature
Twitter list of Diverse writers
(it is in NO way comprehensive, but feel free to follow any and all of them!)
Okay let's go more in-depth shall we?
Writing With Color provides Blogs – Recs – Resources
They also provide Writing With Color – Featured Research Guides
Some Marginalized Authors are nice enough to storify conversations and threads:
Violence Against Black Women in Publishing: The Harm Women of Color, Particularly Black Women, Face When Pushing For Diversity (compiled L.L. McKinney)
Justina Ireland on Worldbuilding & Appropriation (by Justina Ireland)
YA: "The Total Experience" Diversity in YA With Beth Revis, C.J. Omolulu, Lydia Kang & Malinda Lo. (compiled by Ava Jae)
How about some videos too?
TRANSCRIPT: "We hate each other because we fear each other. And we fear each other because we do not know each other." – Martin Luther King, Jr. What Authors Are Saying… John Green: Hi. My name's John Green and we need diverse books.
Uploaded by We Need Diverse Books on 2015-12-03.
Join Susan Dennard, Roshani Chokshi, Thao Le, Mark Oshiro, Axie Oh, Janella Angeles, and me (Lily Meade) for an awesome discussion in the Diversity in Young Adult Literature panel. Diversity in YA Fiction is so important to me. I had such a wonderful time. – ↔ open for more!
Speak up:
3 comments
| TAGS:
diversity