Author Life
This is an updated version of a post that originally appeared in the September 2021 edition of my newsletter Readiculous Musings. You can subscribe for it HERE.
Love love love the cover for my newest Young Adult Rom Com, Once Upon a K-Prom (Out May 17, 2022 with Disney-Hyperion). My first foray into contemporary romance, it's about a Korean-American girl who made a pact to go to prom with her childhood best friend. But when he moved away and became one of the biggest K-pop stars in the world, she thought that promise would never be fulfilled…until he shows up on her doorstep, cameras and all, to ask her to prom.
✨PRE-ORDER Once Upon a K-Prom✨
Fun fact, we originally discussed doing a photoshoot to have real people on the cover, but the ideas we had for the design ultimately seemed like it would fit better with an illustrated style. And I'm so glad we went that route because…I mean, look at this gorgeous art!
The artist hit it out of the park. My publisher asked me to send them my thoughts on what I dreamed of for my cover and I immediately sent in the aesthetic board of my visual inspirations and some covers I loved for recent contemporary romances. And when they sent me Xiao Tong Kong's first draft, I knew immediately I was in good hands.
I love all the details that the artist brought in from the book, including Robbie's pink hair, Elena's casual and comfortable style, and the butterfly corsage! You might notice that there are two different backgrounds, which represents that our two main characters, Elena and Robbie, are coming together from two different worlds. This cover is everything I could have dreamed of to represent K-Prom and more and I am so grateful for the entire team.
Feast your eyes on the cover with gorgeous illustrations by Xiao Tong Kong (Velinxi). Design by Marci Senders. Hand lettering by Liz Casal Goodhue.
What would you do if the world's biggest K-pop star asked you to prom? Perfect for fans of Jenny Han and Sandhya Menon, this hilarious and heartfelt novel brings the glamour and drama of the K-pop world straight to high school.

Elena Soo has always felt overshadowed. Whether by her more successful older sisters, her more popular twin brother, or her more outgoing best friend, everyone except Elena seems to know exactly who they are and what they want. But she is certain about one thing – she has no interest in going to prom. While the rest of the school is giddy over corsages and dresses, Elena would rather spend her time working to save the local community center, the one place that's always made her feel like she belonged.

So when international K-pop superstar Robbie Choi shows up at her house to ask her to prom, Elena is more confused than ever. Because the one person who always accepted Elena as she is? Her childhood best friend, Robbie Choi. And the one thing she maybe, possibly, secretly wants more than anything? For the two of them to keep the promise they made each other as kids: to go to prom together. But that was seven year ago, and with this new K-pop persona, pink hair, and stylish clothes, Robbie is nothing like the sweet, goofy boy she remembers. The boy she shared all her secrets with. The boy she used to love.

Besides, prom with a guy who comes with hordes of screaming fans, online haters, and relentless paparazzi is the last thing Elena wants – even if she can't stop thinking about Robbie's smile…right?
I had so much fun writing this contemporary romcom, but I definitely had to kind of start from the beginning to discover my contemporary voice while staying true to my natural author voice that I'd found for Wicked Fox and Vicious Spirits. One of the things that helped me write this new kind of story was by incorporating a lot of things I love in the story. Including, but not limited to, K-Pop, Childhood Friends-to-Lovers, and complicated family dynamics! I hope you all enjoy Elena and Robbie and their budding romance!
Learn more about K-Prom HERE
Speak up:
Comments Off

on Once Upon A K-Prom Cover Reveal!
| TAGS:
kprom
,
publishing
,
writing journey
I was finally able to announce my next Young Adult book and it's a K-pop rom-com!
I am really fond of this new project because it includes two things I love: K-pop/fandom and childhood friends-to-lovers trope. Very specifically childhood friends who've been separated for awhile and come back together to realize they still have feelings for each other which may or may not bloom into romance (hint: it does!). I'm also super excited to be working with Disney Books on this story, the team there has been amazing so far!
The book isn't out until Winter 2022 (I know! So far away!) but everyone can already add Once Upon a K-Prom on Goodreads now!
Go here to watch a video I made with more details about Once Upon a K-Prom!
Speak up:
Comments Off

on New Book Announcement!
| TAGS:
Book Deal
,
kprom
,
publishing
This is an updated version of a post that originally appeared in the December 2019 edition of my newsletter Readiculous Musings. You can subscribe for it HERE.
The year has been a wild ride! My debut YA fantasy novel, Wicked Fox, came out in June of this year. I got to travel to promote the book and I was able to announce the title of the sequel, Vicious Spirits. Sometimes I feel like it just happened and sometimes I'm so shocked that it all happened this year! I'm so happy I got to celebrate the launch of my book with amazing family, friends, and readers!
Debuting is very exciting but it's also a lot of hard work. They say that writing is a second full-time job, but I would also argue that promo for your book is a third full-time job! Writing a book is hard. It involves so much time, creative energy, and emotional energy. But doing promo for your book is a different kind of hard. It's pretty much saying to the world, "I'm good enough and talented enough for you to spend money on my work!" And, I gotta say it was very difficult for me to do that in an authentic and organic way.

Perhaps it's because I was raised in a very Korean style where we were supposed to be great, but never overtly talk about how great we were. (I guess it's the lifestyle version of "show don't tell" lol). So, to talk about my book in a way that could entice people to buy it meant that I had to gush about a story I had written. It went against everything I was taught as a kid.

Still, I was very proud of what I'd accomplished. And I wanted to shout about it from the rooftops. And, in that came the anxiety that has forever been a part of me. I'd talk excitedly about Wicked Fox and then immediately feel paranoid that I was being too excited, too loud, too much. And I'd spiral quietly in my own head.

But, this is all where my friends and community came in. I have said anywhere they'll let me that I feel so lucky that I had good friends and support before I got my book deal. I am so grateful for all of my critique partners, many of whom are at a similar stage as me. As well as an amazing best friend (shout out Claribel A. Ortega, everyone go buy Ghost Squad!). And, finally, I truly trust my agent and editor to do the best thing for me, my book, and my career. I know I'm in good hands.

I was so lucky that I got to travel a bit to promote my book this year and often, I was with someone that I truly considered a friend! It made the act of talking up my book in unfamiliar places feel a lot safer because I could look over and see a friendly face!
There is also the fact that there will be things you truly want that you won't get. It's hard to discuss because we don't want to seem ungrateful for literally being able to live out the dream of publishing a book. So few people get to do this, and it's such an amazing gift that I can write stories and know other people can read it. But, I like to be transparent and honest, and I know some people who subscribe to this newsletters are writers as well. What I do when there is something I really want but don't get (or don't think I'll get) is use my list making skills and I make a list of all the good things that I do have to give myself perspective. It's also good to be part of communities so you can see what others are discussing, what other people are struggling with. Because when you want something that you don't have, then it's good to remember that you might have something that someone else wants as well.

And in that vein, there will potentially come a time that you get something that's a total surprise. For me, I truly never thought I would sell foreign rights or be chosen for a book box. Those things are such amazing bonuses for any writer. So, when I was told by my editor or agent that those things were happening it took me a bit to actually accept it was happening. Even as I was reading the words in black and white in my email, I kept looking for the caveat (like "you sold Spanish rights, but only if you howl at the full moon three months in a row and find the elusive midnight flower in the field of dreams!"). I was also so stunned that I was able to go to some book festivals like Texas Teen, NYCC, Miami Book Festival. AND, I was floored that I got to go to Switzerland and meet international readers!
It's been a whirlwind of a year! And I still can't believe all of the things I've done already as an author. I know that there are so many more amazing things to come and I'm looking forward to telling more stories, meeting new friends, and talking to more readers! See you all in 2020!
Speak up:
Comments Off

on Debut Year in Review!
| TAGS:
publishing
I am so happy I got to reveal the title for Book 2! I'm still in the process of working on some revisions for the sequel to Wicked Fox, but it's shaping up to be a really fun book and I can't wait to share it with you all. I don't want to give any spoilers (but if you want to learn more go HERE), but I think some non-spoiler details I can share are:

– Characters from Wicked Fox return
– It includes stories for a new Korean myth
– There are still a lot of K-drama tropes peppered in
– A mysterious figure from someone's past comes back to complicate everything
– The paranormal world is threatening the human world in a way that could affect everyone
– There are two new POVs and if you like sexy anti-heroes then you might like one of the new POVs!
Speak up:
Comments Off

on Wicked Fox Sequel Title Reveal!
| TAGS:
publishing
,
wicked fox
This is an updated version of a post that originally appeared in the June 2019 edition of my newsletter Readiculous Musings. You can subscribe for it HERE.
It is the one month anniversary of WICKED FOX coming out. So, I think I am feeling a bit nostalgic and I am thinking a lot about what has brought me to this point. And one of the biggest factors was having a good community around me. Now I know that this phrase can be vague, especially to people just joining the writing and the publishing worlds. So, I thought I'd break down what types of communities there are and then give a few examples of how those communities have boosted me and helped me get to debut!
First, there is the macro level of the greater writing community. This community is all over the world and really only gets together during big events (such as Book Con, which I was lucky enough to attend this month!). Mostly, they interact online. So, you'll find a lot of conversations happening on Twitter. This is great because it provides access to those who don't have the physical, mental, or financial ability to travel to the big conferences each year. You can get advice from other writers or industry professionals, connect with new friends, and even pitch your manuscript in fun Twitter pitch events! This was my first introduction into the writing world. When I found writing Twitter, I was mostly silent, learning from those who came before me and their wise conversations. Then I slowly dipped my toe in over time. It gave me a chance to process my opinions on big topics and how I wanted to exist within the community.
Then, there is the more "medium" level of community. The one where you have something more specific connecting everyone in the group. This could be the genre you write, how you identify as a writer or person, or even just geographical location. I am personally in a few groups. One is for DVPit alumni (authors who found their agents or editors on the Twitter pitch event #DVPit), I'm also in a group for Asian authors, and then a group for authors debuting in the year 2019. It's been great because sometimes your experiences are very specific and it's nice to get people who can understand that and talk it out with you! All of these groups also live online (specifically in facebook groups). But I do know of some that utilize chat apps like Slack! This type of community gave me a chance to work out some of my more complicated feelings on things (such as my identity as a WOC and how I wanted to incorporate my Asian identity into my writing). It also gave me a chance to ask more nuanced questions on a forum other than Twitter.
Then there are the smaller groups, often they are critique groups. This can be anywhere from 2 to 20 people. And they are often the ones that you share your more personal ups and downs with. Also you share you manuscript with them so they can give you feedback! I love these groups because they are a safe space for a writer. They let us vent with no judgement and they know us better so they understand more innately why we think the way we do. Also, they help make our writing better! This type of group helped me build my skills in my writing as well as work out how I wanted to go about doing the nitty gritty like querying agents!
Finally, there are the small, tight, very personal groups. These are the people who know you inside and out. The people who are not just your critique partners but your friends who you would fight for through thick and thin. This is what my group of writing friends are to me. We call ourselves a lot of things. The more zany one being "writer cult" but the one we're more widely known as is Writer's Block Party (we have a blog of the same name). These ladies don't just know about my writing, they know about my life. They know about tragedies I've gone through and joys I've experienced both in the publishing industry and outside of it. This type group is not necessarily common. So, I always tell people that it's not necessary to have a group like WBP to survive the publishing industry. But, one of the reasons we bonded so wellwas our love of books and writing. We also didn't immediately become as close as we are today. We built these friendships over years. I was just talking to one of the girls in the group about how the longest relationship (outside of family because Axie and I have known each other for 20+ years) is about 5 years. And most of us are just nowbeing published. So, that was a long journey together fighting for the same dream. It matters that we've been through it all together, because we have someone who understands all we've been through and has stuck by our side through it all! This type of group helped me survive. Not only writing, but life in general. They are my rock through everything I've been through the last three years!
Speak up:
Comments Off

on How Community Boosts Me
| TAGS:
publishing
,
writing journey
Hi all! If you follow me on social media then you probably saw me shouting from the rooftops about my cover reveal for WICKED FOX. If not, then here is me shouting about it!
I was so lucky to have my exclusive preview hosted on Entertainment Weekly! They also included an excerpt. Which I will give you some insider info on and let you know it is NOT from chapter 1, but rather the time that Jihoon and Miyoung meet for the first time!
If you'd like to see the full cover and read the exclusive excerpt then go HERE
Speak up:
Comments Off

on Wicked Fox cover reveal!
| TAGS:
wicked fox
Time for an end-of-the-year post where I talk about all the things that have happened this year and all the things I hope for the new year!
2018 has truly been a wild year for me! I got a book deal, I moved to NYC, I got a new job!
I was also lucky this year because I read and watched a lot of amazing things. So I thought I'd share some of my favorites with you all!
Favorites of 2018
Here is a list of my favorite reads (chosen from books I read this year, no necessarily all books that came out this year)
Favorite contemporary: THE SUN IS A STAR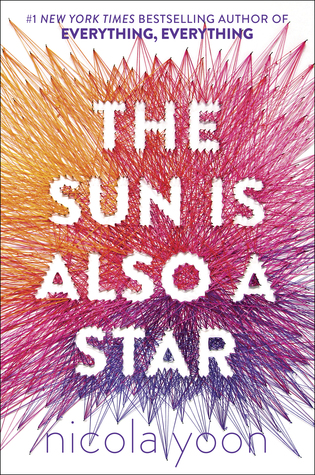 I absolutely adored this unconventional formatting. I have to admit I was very worried about how this book would end because it was careening toward uncertainty and unhappiness, but it all came together in the end and I have to say I don't think it could have ended any other way!
Favorite Fantasy: THE BELLES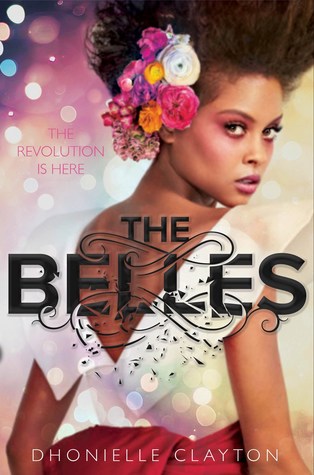 Okay, to be fair, there were A LOT of books that could have fallen into this category, but I have to give it to The Belles. Part of it was because while this story had a lot of recognizable themes, it did not shy away from the hard observations about what our society (and often many fantasies) value when it comes to powerful, beautiful females. I loved that Camellia didn't fit into an easy mold. She made me uncomfortable sometimes with her choices, but she never hid who she was. She was strong and driven. And at the end of the book she was someone I could respect.
Favorite Sequel: SMOKE IN THE SUN
There were a few sequels that came out this year that I enjoyed, but I gave this to Smoke in the Sun because I always enjoy a sequel that makes me see the characters in a new light and re-examine what I thought I knew from the previous book(s). This sequel definitely did that for me.
Favorite Re-read: TO ALL THE BOYS I'VE LOVED BEFORE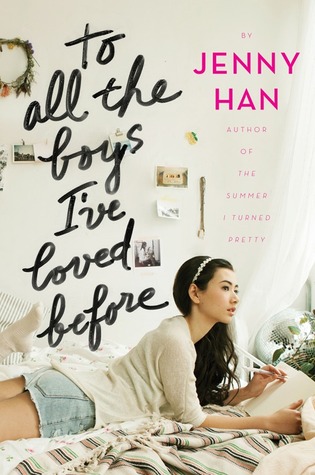 I re-read this series when the movie came out. And I have to say it keeps so well! I adore all the characters and while I also LOVE the movie, the books are a classic in my heart. Also, the very natural Korean moments will always mean something to me because it was one of the first time I read them in a contemporary YA novel!
Here's a list of my favorite movies this year:
All-Time Fave: CRAZY RICH ASIANS
I mean, this HAS to go to Crazy Rich Asians. This movie meant so much for Asians in media. It was beautiful and vibrant and had moments of unapologetic and unexplained Asian-ness. It didn't try to cater too much to the western gaze, it just was. And it also touched on issues of Asians from Asia vs Asians from the diaspora and how we see ourselves and our place in the world so differently. This really hit home for me and I am left having to examine how I feel about this topic in a deeper way than I ever have before.
Favorite Romance: TO ALL THE BOYS I'VE LOVED BEFORE
I love that TATBILB is unabashedly just a romance. It's not trying to be an observation about being Asian or Asian American. It's just a full on romance about a girl who also happens to be half-Korean. It is also so nostalgic about old movies that I loved growing up. It felt like a throwback to the heyday of John Hughes and 90s/00s teen romantic comedies that made me so excited for experiencing my first love. I am so excited they're making the sequel to this movie and I will rewatch the first over and over until it comes out!
Favorite Drama: THE HATE U GIVE
I saw this movie twice and I cried both times. I might have cried MORE the second time because I noticed so many more details I didn't see the first time. It's a lot to take in because it handles police brutality and the death of a kid. But the movie (and the original book it was based on) handled the topic with such grace and depth. This is a repeat watch for sure!
Unexpected fave: ANT-MAN AND THE WASP
I did not know if I would like this sequel despite the fact that I was very entertained by the original. I know this might be weird of someone who loves fantasy and sci-fi, but I still can't get over how they communicate with the ants. It just feels so weird! Anyway, this movie was great and it expanded on the events of the original film so well. It also ties well into INFINITY WAR really well and made me more excited for END GAME!
Best Action: BLACK PANTHER
Hands down, BEST Marvel movie ever. I know that there's a lot of hype around Black Panther but that's because it is deserved! I realize now that all of my favorite movies are ones where the villain is just as fleshed out as the hero. And they did that with Killmonger SO well. I mean it doesn't hurt that everyone was beautiful in this movie. It also didn't hurt that this is the first Marvel movie where all the women could arguably take on the men. So many dynamic and well developed female characters and I am here for it! Throw in amazing action scenes and a fantastic plot and this movie will probably be my favorite single superhero led Marvel movie for a long time!
Best adaptation/remake: LOVE, SIMON
Yes, yes, I know you're pointing out that so many of the other movies I listed are adaptations, but I HAVE to include Love, Simon and I will put it here! It's honesty such a sweet and wonderful story. It is also a really great adaptation of the original book. Every character was well cast and I really enjoyed the family dynamic as it played out on the screen. It felt so authentically high school to me, with all the insecurities and quiet moments that feel so important in the moment. I am crossing my fingers for a Leah on the Offbeat movie!
2019 Resolutions!
I wanted to do something I've seen other people do. I want to share a list of goals for 2019 (I'm hoping that having it written down will hold me accountable!) 2019 is going to be an interesting year as it will be my debut year! (OMG, I cannot believe WICKED FOX will be out in the world next year! Also, in case you didn't know GUMIHO was retitled as WICKED FOX!)
Writing/Professional Life
Finish book 2 in my WICKED FOX/GUMIHO duology
Finish writing Middle Grade Work in Progress (WiP)
Get my next Young Adult WiP in good shape
Write more consistently (not necessarily every day, but enough that I feel like I am pushing my writing forward every week)
Keep my eyes on my own paper and don't compare myself and my journey to others!
Enjoy all things big & small about debut year
Become a Better Editor
Continue developing diverse stories at my job and boost diverse creators
Personal Life
Continue managing my anxiety so debut year doesn't negatively affect it.
Eat healthier
Exercise more regularly
Continue to develop positive relationships
Show appreciation and gratitude to the friends and family who are there for me (both old and new!)
Recognize when social situations/relationships are creating more negative than positives in my life and work on walking away
Learn that I don't have to say "yes" all the time
Thank you for coming along on my 2018 journey and I look forward to sharing 2019 (and my debut year) with you all!
Speak up:
Comments Off

on 2018 Wrap Up + 2019 Resolutions
| TAGS:
hope
,
reading
,
writing journey
Hi everyone! I wanted to write a post because I have a really fun announcement. My good friend, Claribel Ortega, has long been an up-and-coming voice in the publishing world. She started a podcast, Write or Die Podcast, this year to highlight the journeys of writers and their struggles to achieve their dream of being published authors.
Write or Die is a podcast that aims to share the real stories about what it takes to become an author – the gritty, infuriating, pull your hair out because it's been years – stories of writers who didn't give up despite it all, and are now living out their dream. It's hosted by authors Claribel Ortega  & Kat Cho and releases every Friday.
You've probably guessed the announcement by this blurb (and from the title of this post), but I'm going to say it anyway…
I am the new co-host of Write or Die Podcast! 🎉😍😱💯📚
I am so excited to get to spend time talking to inspirational authors with my best friend! Hope you guys can tune in and check it out. If you want some suggestions then here's the episode that inspired us to try out this co-hosting thing, my interview: Ghostober Episode 3: Kat Cho & The Monthly Whale Fight
And here's my first official episode as co-host (we get to interview the amazing Laura Sebastian, author of ASH PRINCESS): Episode 21: Laura Sebastian & The Great Publishing Bake Off
Speak up:
Comments Off

on New Co-Host on Write or Die (WorD) Podcast!
| TAGS:
podcast
,
writing advice
,
writing journey
,
writing tools
This post originally appeared in the September 2018 edition of my newsletter Readiculous Musings. You can subscribe for it HERE.
(I'm stealing and updating from an old post I wrote about finding my voice and my ownvoices stories)
This summer I had an awesome August full of things that give me such joy and hope as an Asian reader and creator! I grew up without seeing myself in mainstream media and I never knew how it affected my perception of myself until I went away to college and encountered large groups of peers that looked like me for the first time (I grew up in a predominantly white area). I realized how important it is for us to tell our stories and share our identity in our work. And that's probably why I write stories based on my Korean culture and heritage.
That's why I felt so lucky to see two major movies come out this summer based on Asian books by Asian authors. CRAZY RICH ASIANS, which is a wonderful romantic comedy with amazing sets and fantastic actors. I had to sit in the theater for a bit after the movie ended because I was so emotional that I couldn't stop crying. They were happy tears, and part of it was because of what this movie symbolizes in terms of hope. I really wanted this movie to be amazing and when it was I just couldn't hold in my emotions. I knew it would be a big success, I knew that people would see how much Asian creators had to offer. And that they would see that we deserved a seat at the table. I also LOVED how it presented a view into how Asian diaspora is very different than Asians living in Asia (something I struggle with every time I got back to Korea) and how there is diversity even within our communities. This movie gives hope to the idea that Hollywood will open its heart (and its wallet) to Asian led films (even ones that aren't just issue driven).
And TO ALL THE BOYS I'VE LOVED BEFORE also came out on Netflix. I won't get too deep into what this book series meant to me as a Korean American reader (cause it would be a whole essay in itself). I will say that I cried when I read it for multiple reasons, one being that the characters and their family and their need to preserve their Korean identity felt so real to me. And I also just appreciated that it was a romantic comedy type story that didn't make such a huge deal out of the interracial relationship. I adored the characters and how they just genuinely enjoy each other for who they are and not what culture they are. But it still had authentic respect for the diversity in the culture that was there.
When I wrote my first full book (at the age of thirteen), I made the main character half Korean, half white. I did this, because I both wanted a character that looked like me and I knew the character shouldn't look completely like me.* Not based on the books I had read as a child. And to top it off, her Korean side was not acknowledged and played no part in developing her character. This was very telling. That at thirteen I couldn't completely create a character that was Korean in any way except a random aside comment. This came both from the fact that all the stories and movies I consumed had white characters and actors, and the fact that I grew up in a predominantly white area of Central Florida.
Fast-forward a dozen years and I'm writing to actually publish. I wrote a space opera and I made the main characters (MC) white. However, this was just when We Need Diverse Books was gaining traction. It was inspiring and it made me really think about how I decided what story I wanted to tell. It made me stop and think, "Why did I make my main character not look like me?" The book was set in outer space. There were aliens with wolf-heads in my book. Why can't my main characters be Korean? So I made my MC Korean. But I named him Eli. I did this because, even though I was trying to come around to the idea of embracing my identity within my writing, I still believed my culture in its entirety (e.g. Korean names) was not palatable for the current market.
That book didn't gain me an agent. And I wonder if it's because of my hesitation while writing that book. I didn't put all of myself into that book both figuratively and literally. And I wonder if that made a difference.
The book that actually got me where I am now is my debut novel, GUMIHO, which is based on Korean mythology, set in Seoul, with fully Korean characters in all their complexities. And that's the book everyone was excited about. That was the book that got me an agent. That's the book I sold to my publisher.
It makes me deliriously happy that the book that's my full self is the one that got me here. It's almost like the universe waited until I could accept all of myself before it allowed me to take this momentous next step in my writing career.
Perhaps if I'd had books and movies like CRAZY RICH ASIANS and TO ALL THE BOYS I'VE LOVED BEFORE, I wouldn't have thought I needed to hide my Korean side when I first started writing. Perhaps if I'd had people who looked like me in pop culture and mainstream media I wouldn't have allowed myself to be bullied into hiding what made me Korean (aka different) in school. But now–knowing that these things can make such a huge difference–I'm more driven than ever to provide some of those stories to kids who are growing up today. Asian kids who live in areas where their classmates don't look like them. Korean girls whose moms pack them kimbap and who watch K-dramas and who want a variety of Asian characters to choose from when they pick a Halloween costume.
Also, any young writers reading this, don't wait over ten years before you write yourself into your stories. Be proud of who you are and who you could be. Write it onto the page. Create stories that are full of your personal journey and your personal heritage. Trust me when I say that there are so many people that want to hear it and support it and champion it.
(*Please note that biracial and multiracial identities are very complex and important to understand as well. I don't have the authority to speak on that experience, and 13yo Kat had no idea the unintentional assumptions/harm I was making by thinking biracial characters had it "easier" than full Korean. But I am definitely always learning and trying to grow as a person in this diverse world!)
Speak up:
Comments Off

on Own Your Own (Redux)
| TAGS:
publishing
So, I am stealing an idea from my writer BFF, Claribel Ortega and posting some of my content a month after it appears in my newsletter. It won't be everything, just stuff that I think might be interesting to people and probably anything that is a record of my journey in publishing! So here we go!
This post originally appeared in the July 2018 edition of my newsletter Readiculous Musings. You can subscribe for it HERE.
Things are pretty hard these days. And it's a time where I've seen a lot of questions being asked in terms of being a writer, especially if our stories are more the fanciful, escapist kind (mine definitely are). Is it okay to talk about your books and to promote them when things in the world seem to be so dire for so many?
The answers that I see are varied. And I will admit that perhaps the conversations I'm privy to are cherry picked because of who I choose to follow on social media. But my take-away is that we should not only keep creating and talking about our stories, but that they are needed now more than ever. I am, of course, speaking from the point of view of a woman of color. So, I am a bit biased in the fact that I think stories by marginalized groups are really important in times when empathy is lacking in the leadership of my country.
After the depressing ruling by the SCOTUS about the travel ban, I tweeted something that isn't new. In fact, I will readily admit that I'd seen this message tweeted multiple times in response to mutliple bigoted actions of the current administration: Studies prove that reading fiction fosters empathy in readers.
My interpretation of this is that people who read and read widely are more likely to understand their neighbor's better. Less likely to be afraid because something is "unknown." More likely to be open-minded to hearing the stories of others and to reach out a helping hand. And when we write for kids and teens, it's important now more than ever to create stories that can create and foster empathy.
It's okay if people have found it hard to keep writing in today's climate. But if you can, and if you want to, then don't let a sense of guilt keep you from creating your art. Throughout history art has been the best and brightest tool of battling oppression. So many have created new forms of art in order to preserve their culture and humanity when others would seek to strip it from them. And now is no different. We have a right to tell our stories. And, hopefully, these stories can help bring a bit of light into the world.
Speak up:
Comments Off

on Creating art during times of turmoil